This my new watch concept : Ringen.
It is made with white gold for the structure and black magnetic ceramic for the slats and the balls.



This watch is inspired by ball, game and automotive shapes. I would like to work with repetition and progression as we can see in architecture or furniture design .

The mechanism to watch the time is mainly magnetic.

Indeed, hours are shown by the blue disc in brushed aluminum anodized.

Minutes are represented by the black ceramic slats. Each slats represent 2 minutes. It is an horizontal progression. The blue ball is moving on the slats to show what time it is.

Seconds are shown by the other blue ball who is turning around the mechanism. It makes a turn in one minute.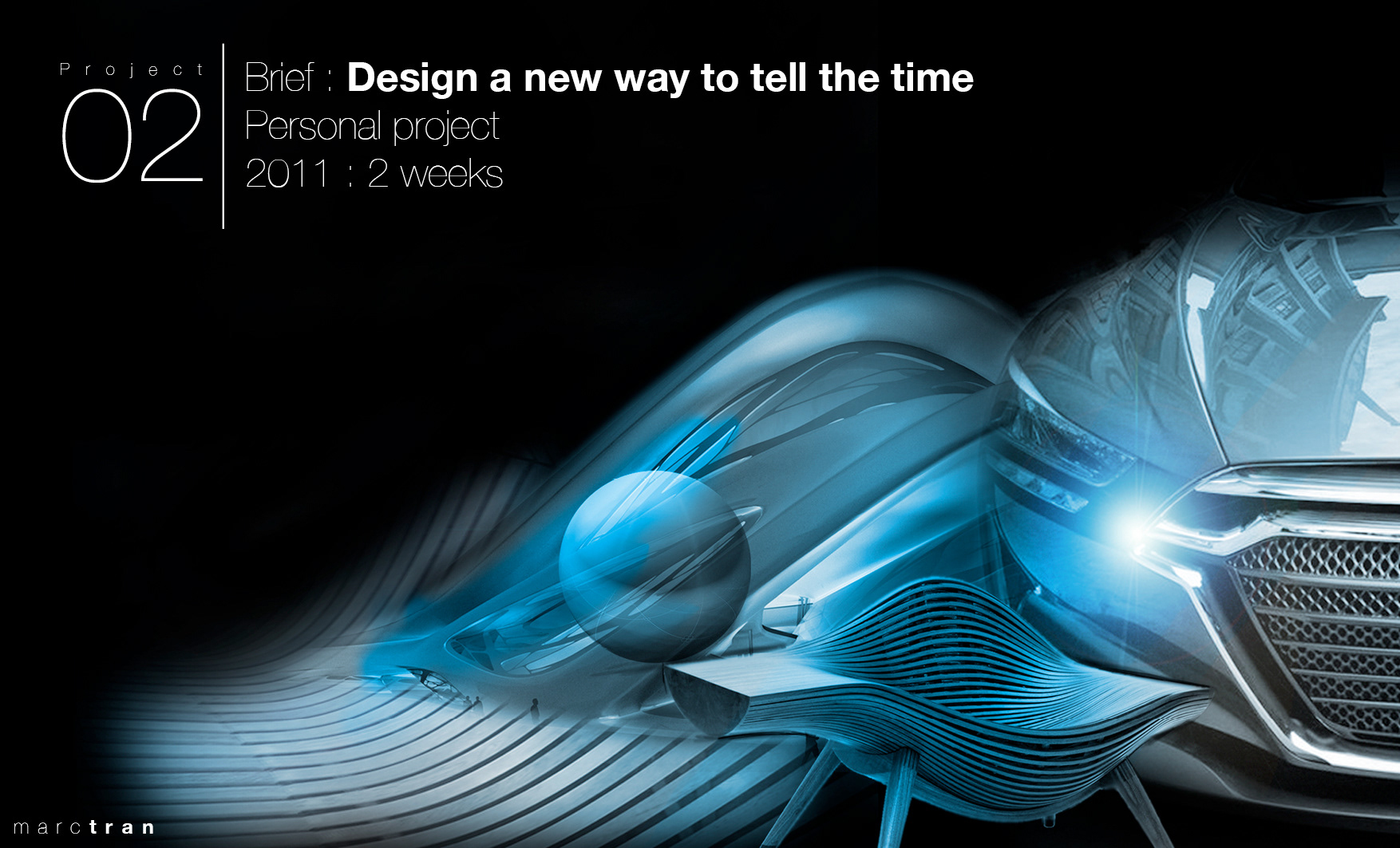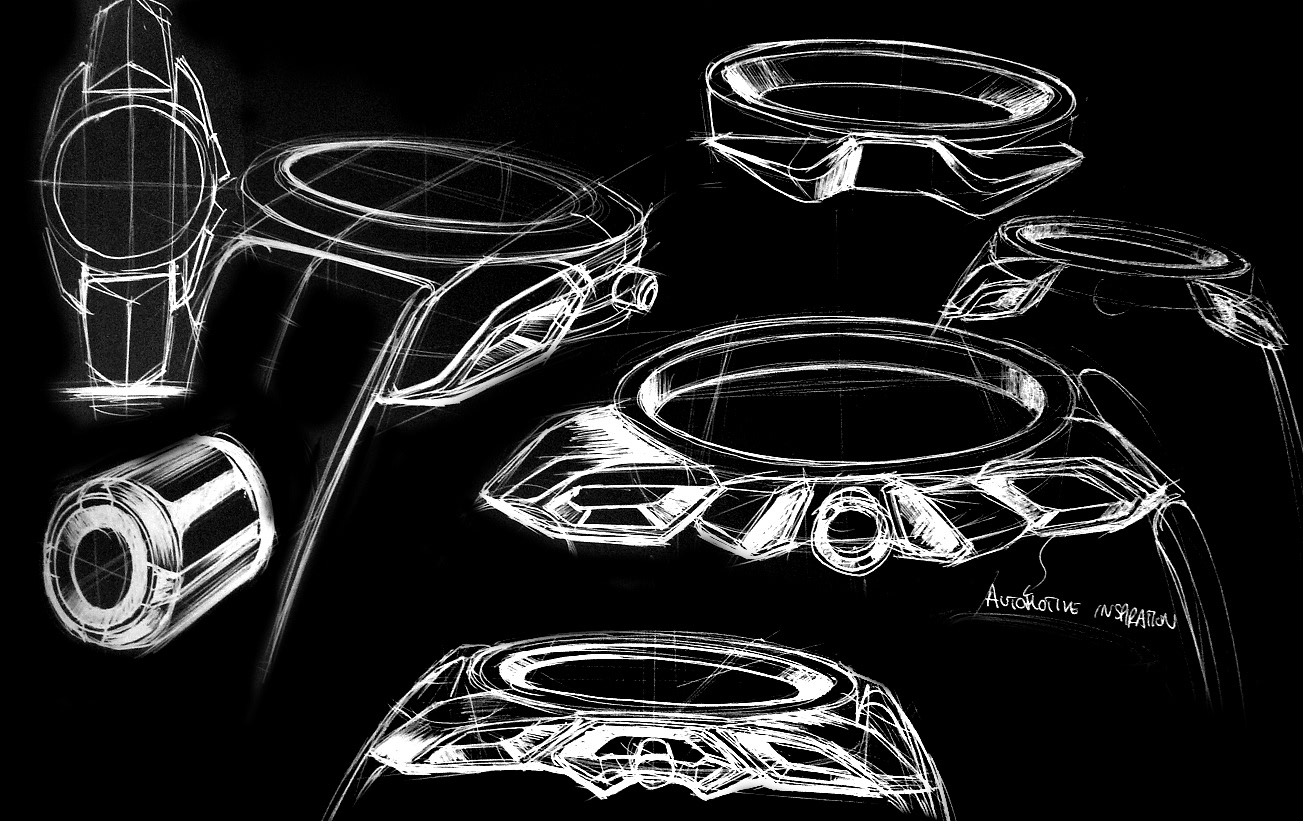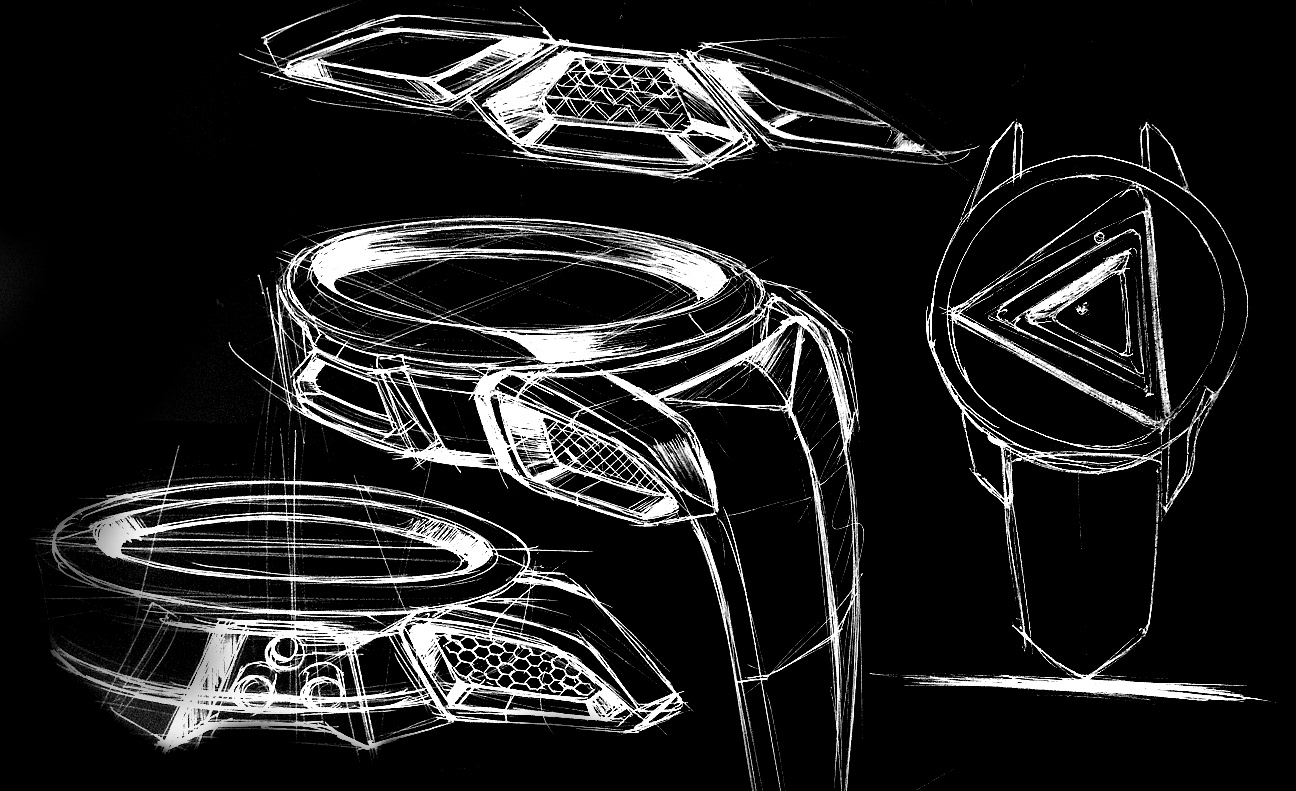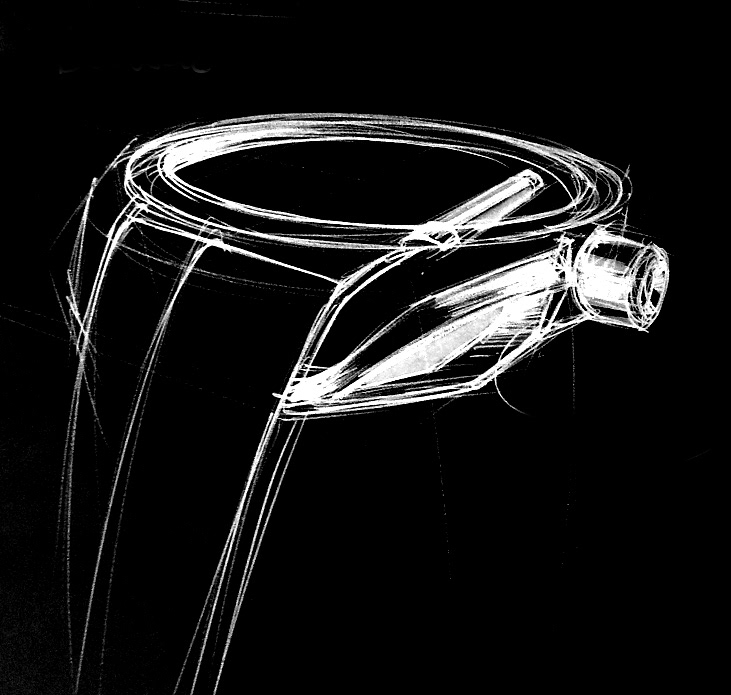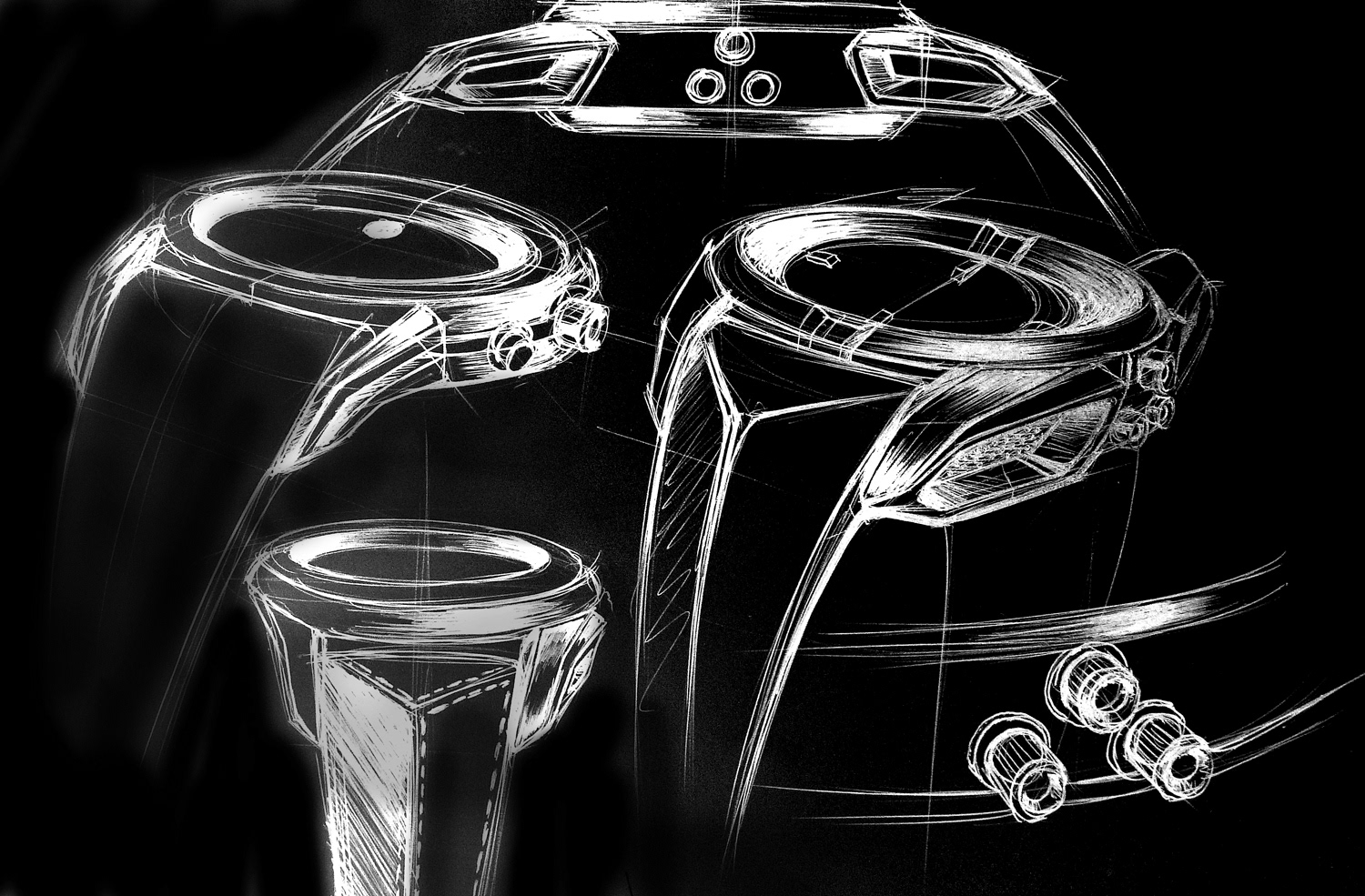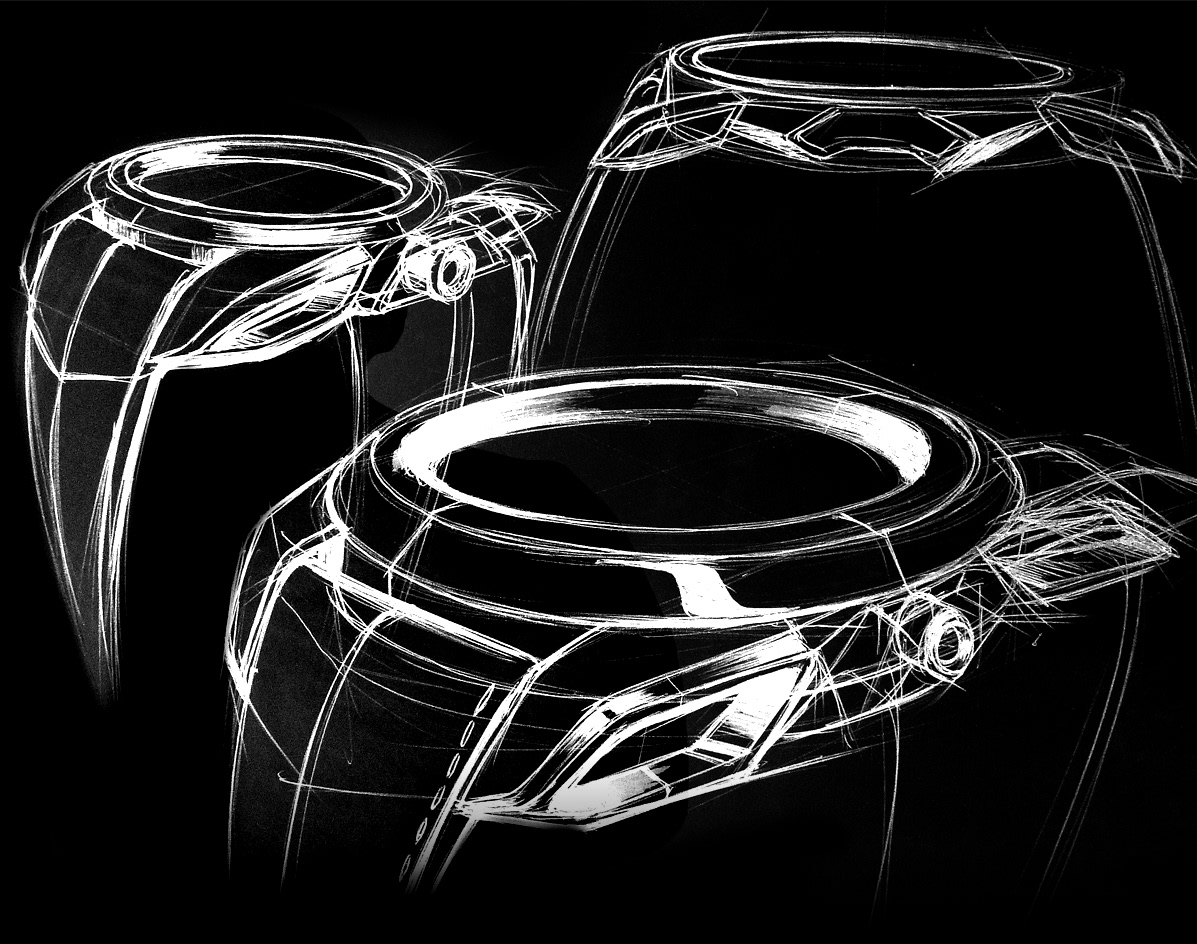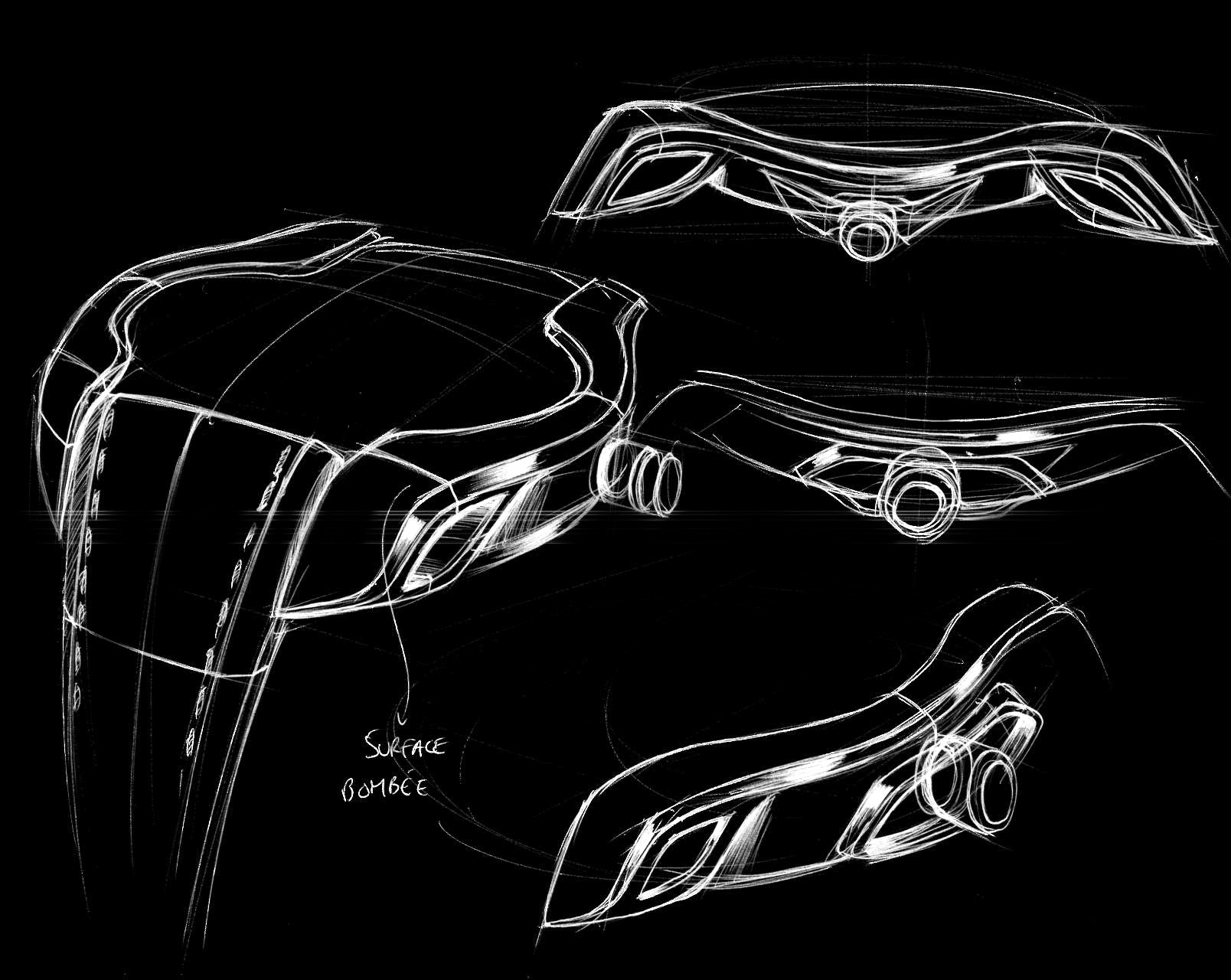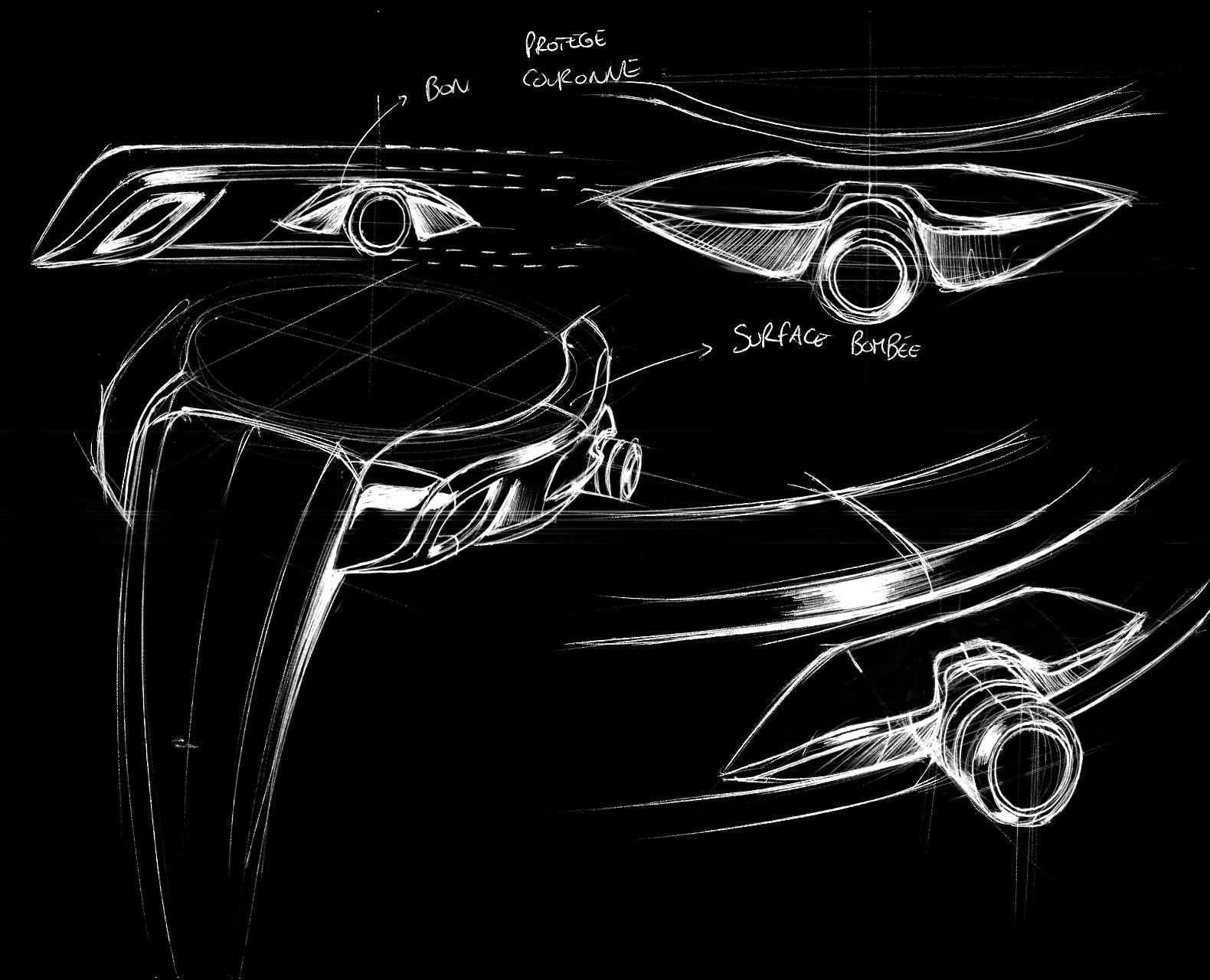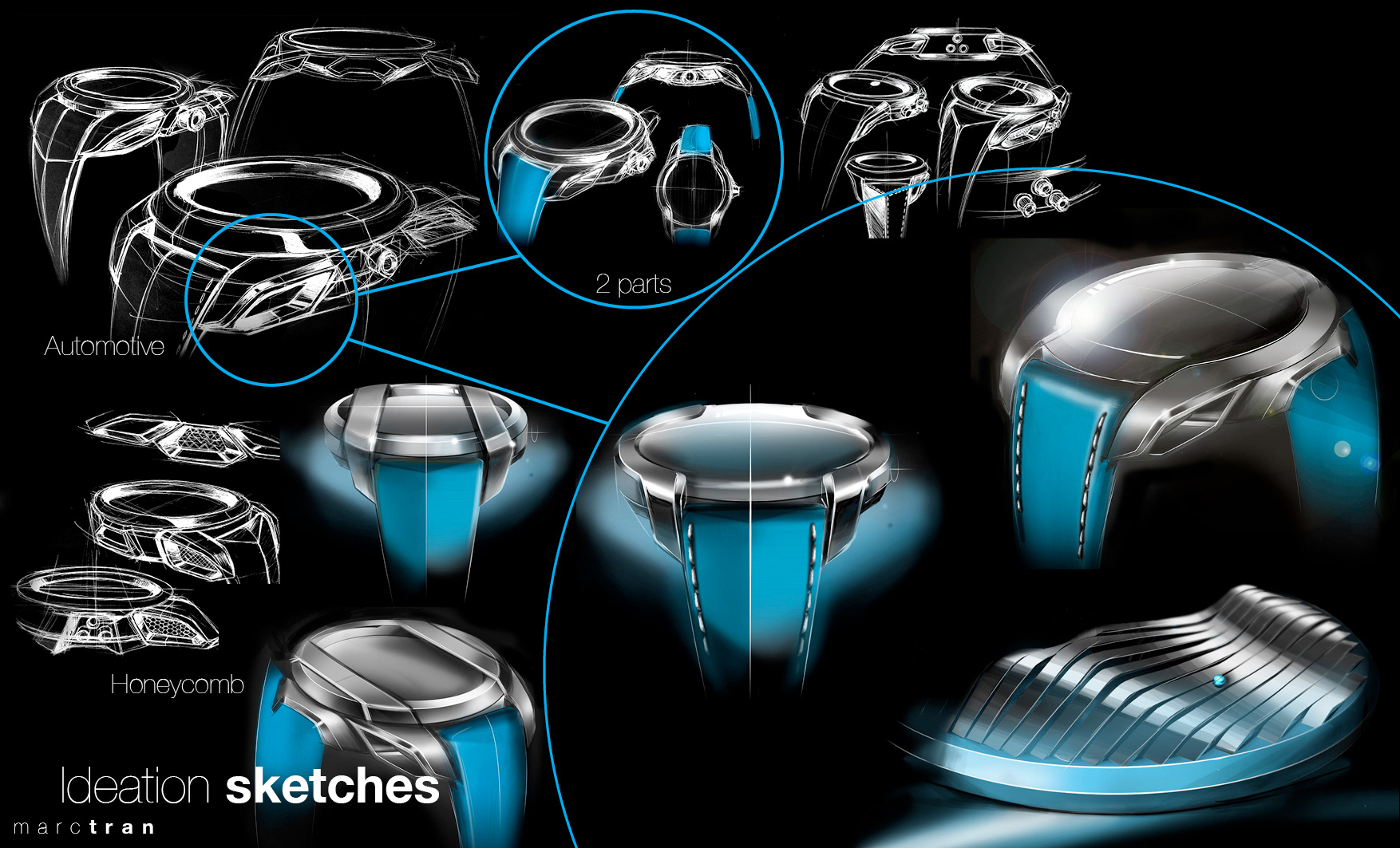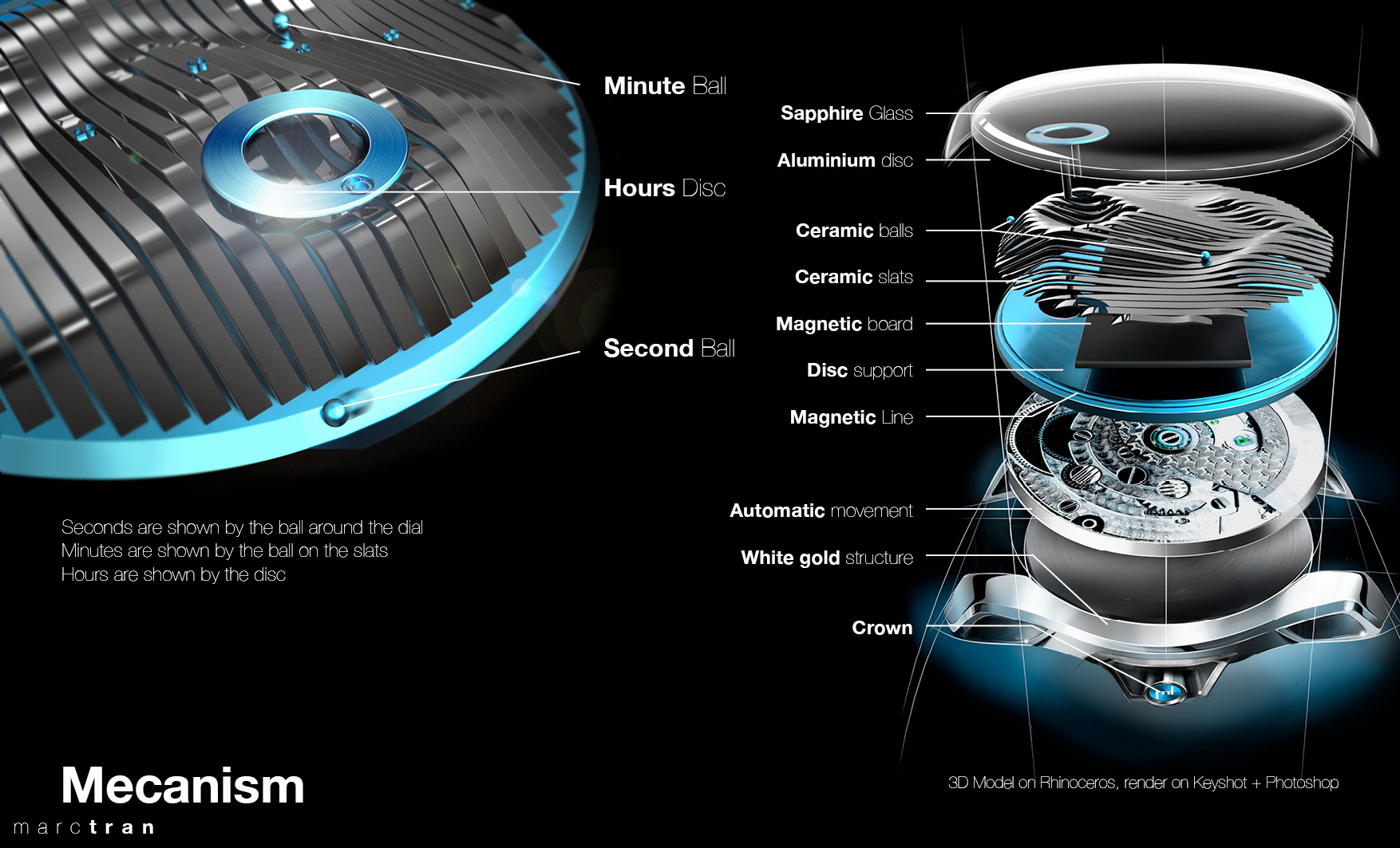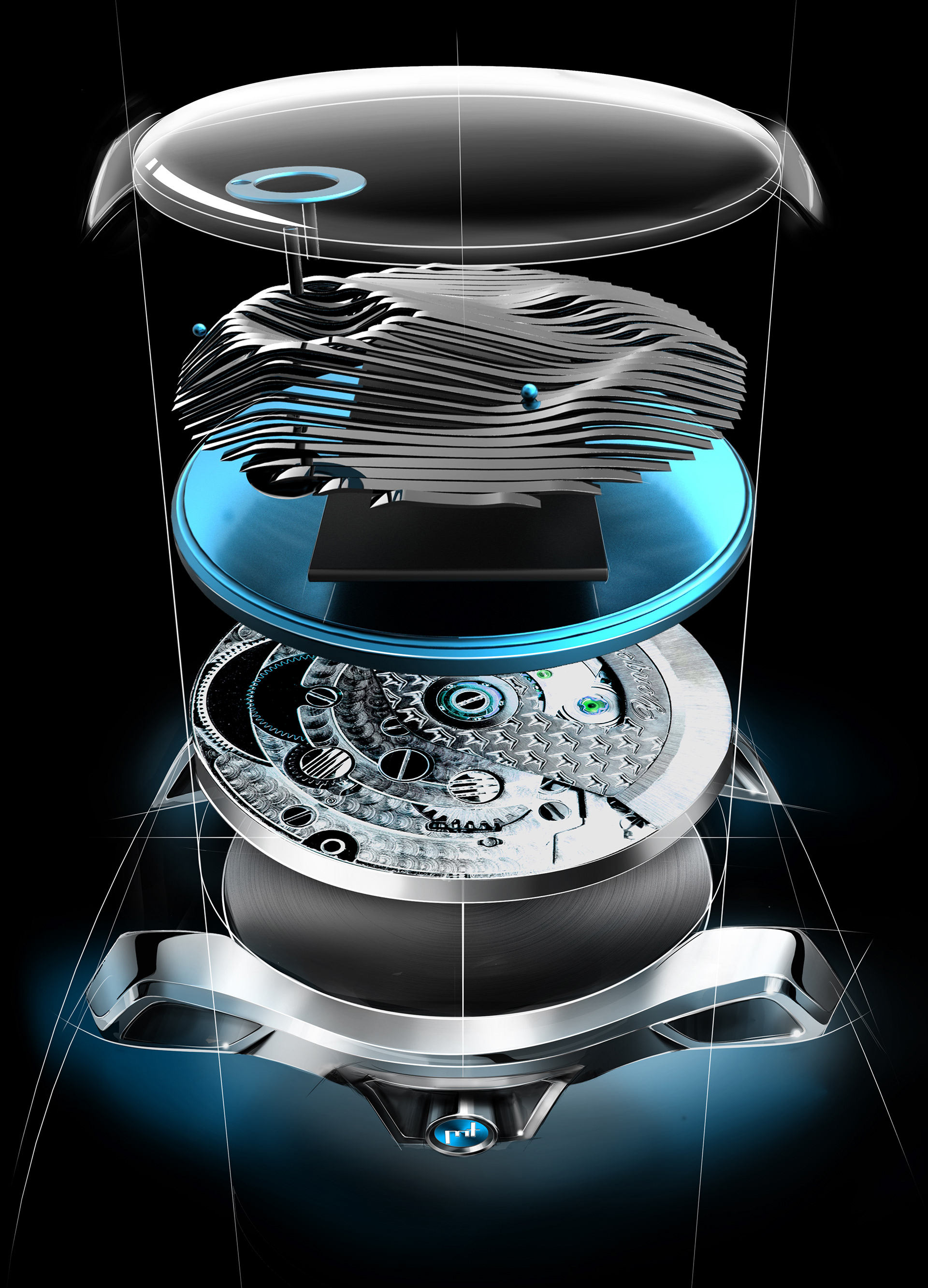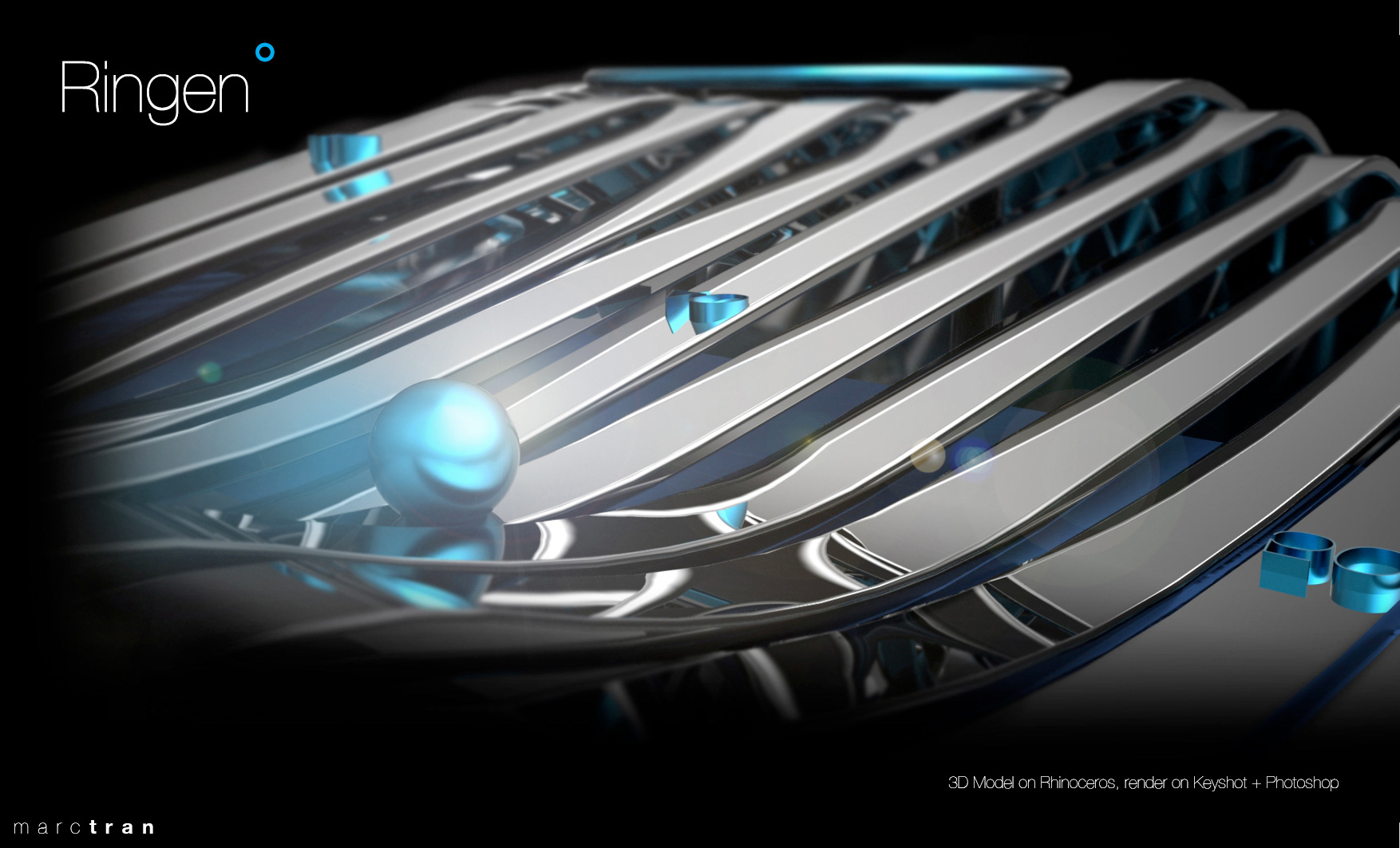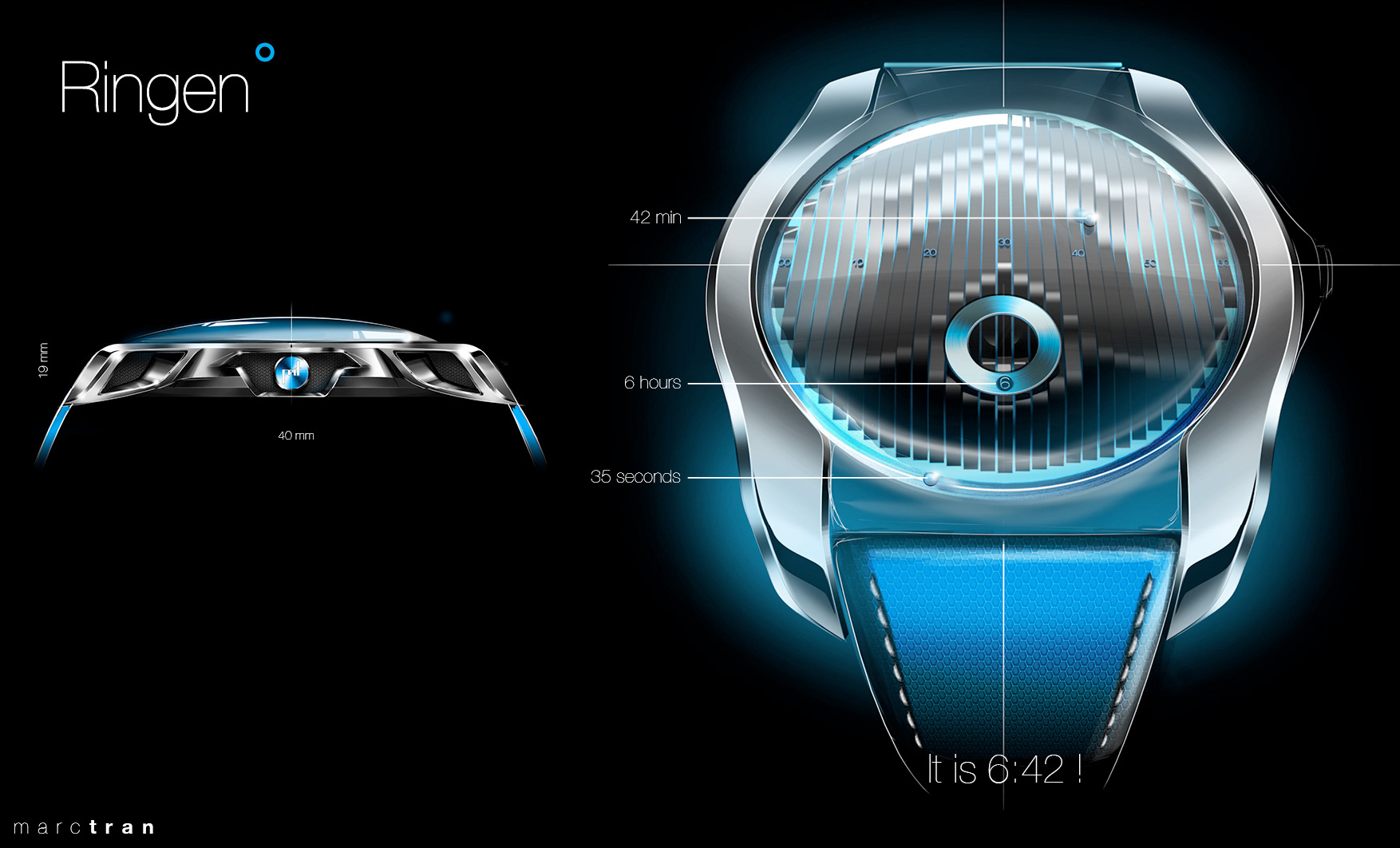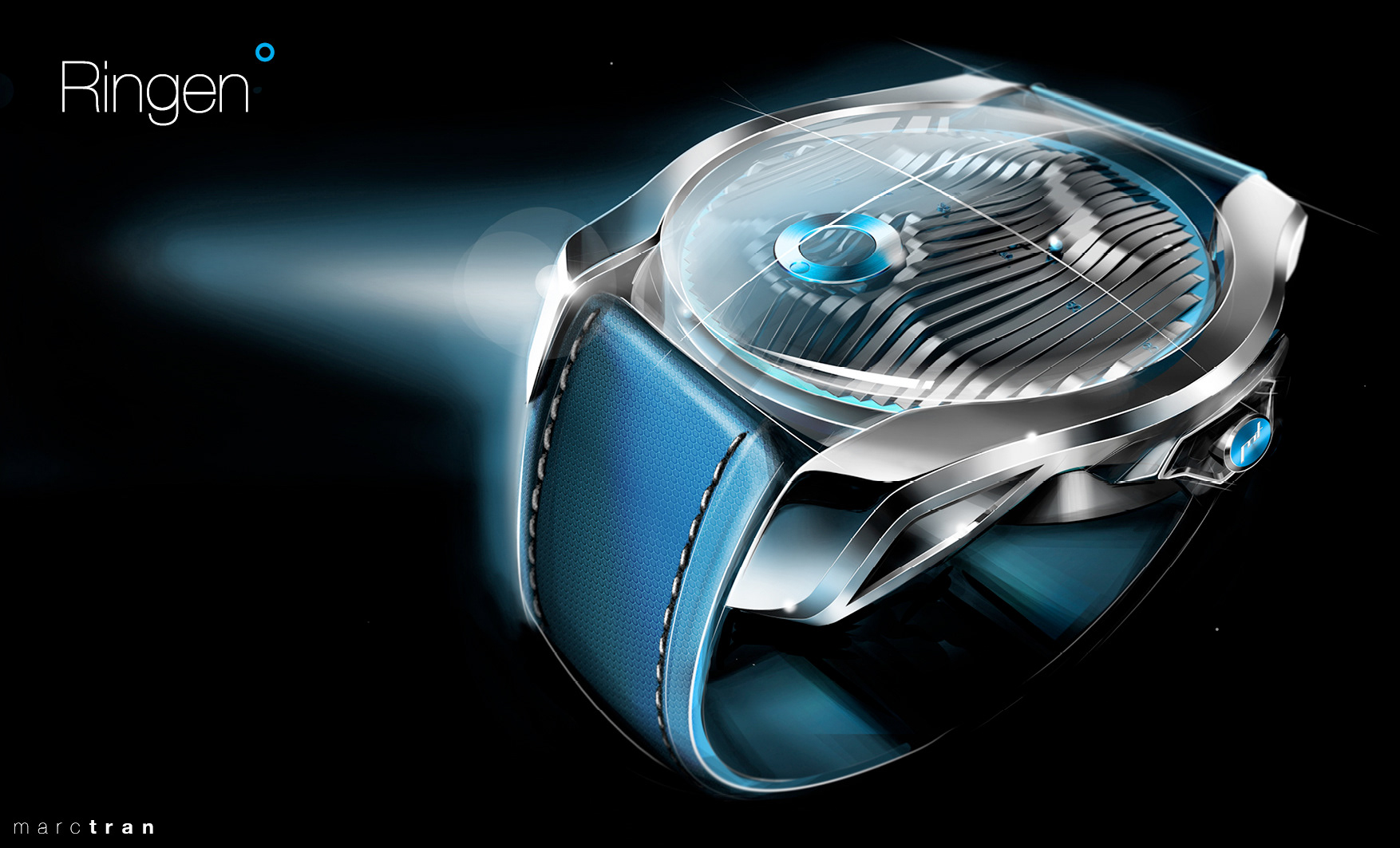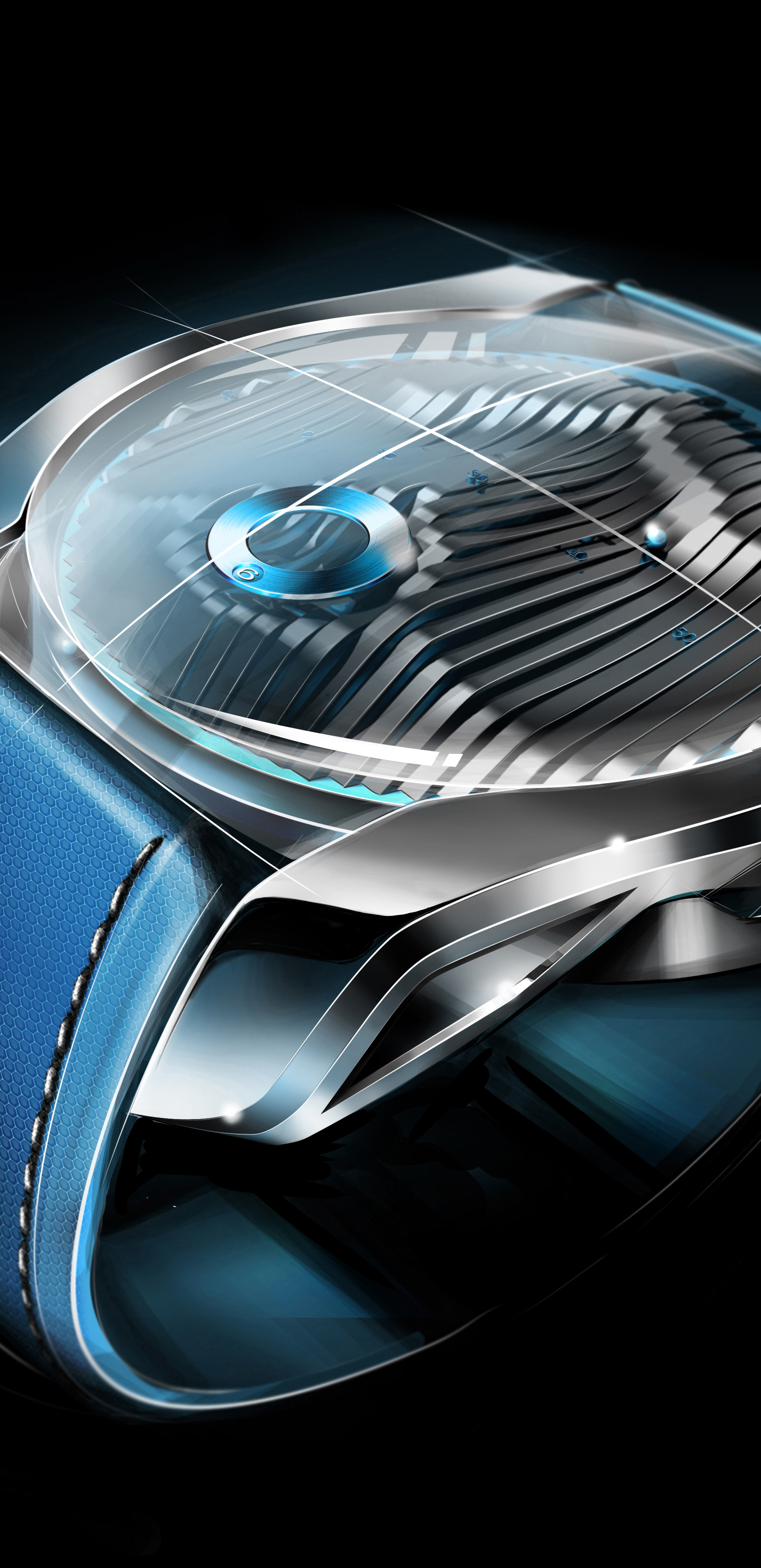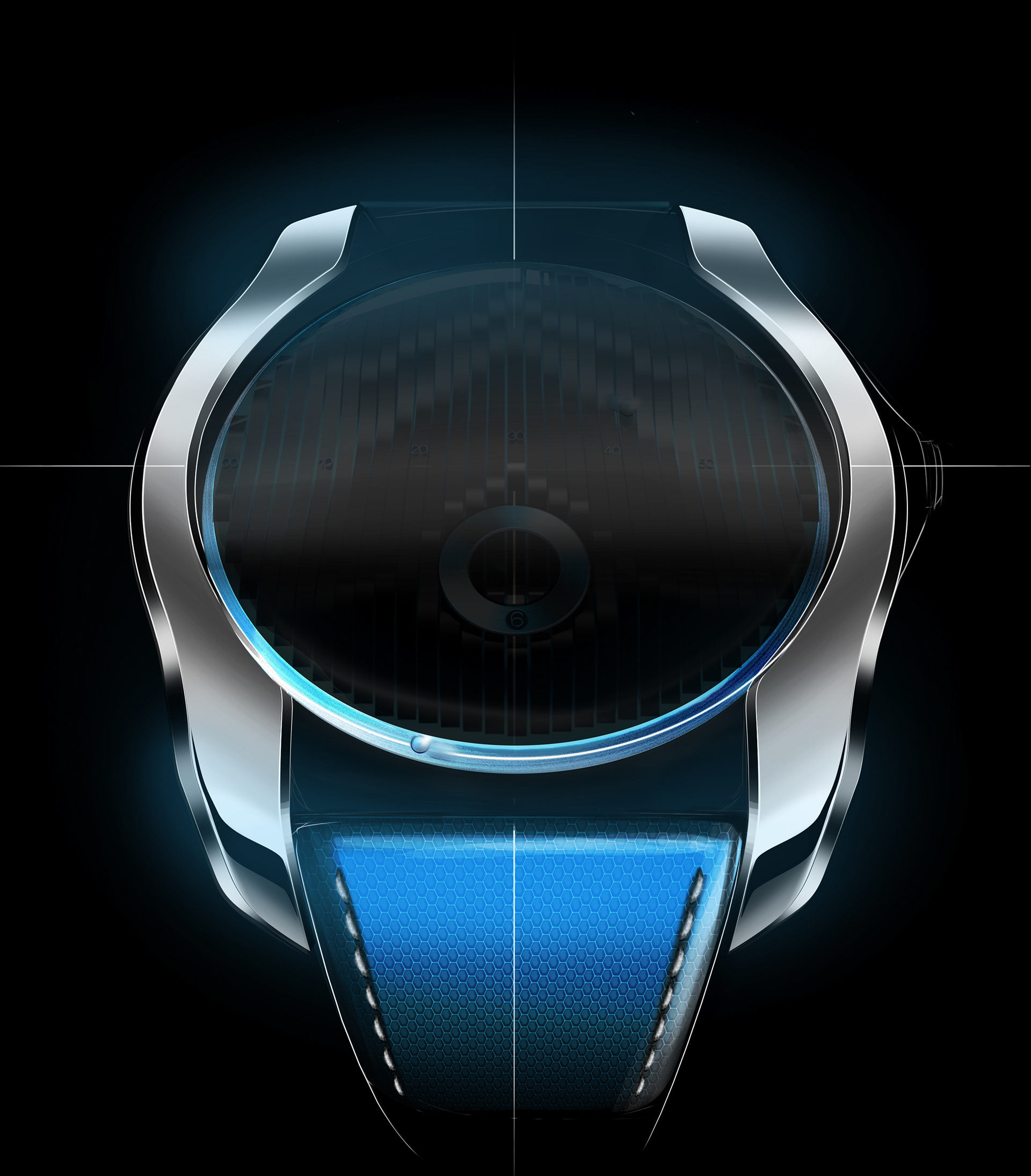 1st ball for indicating the seconds, making a 1 round in 1 minute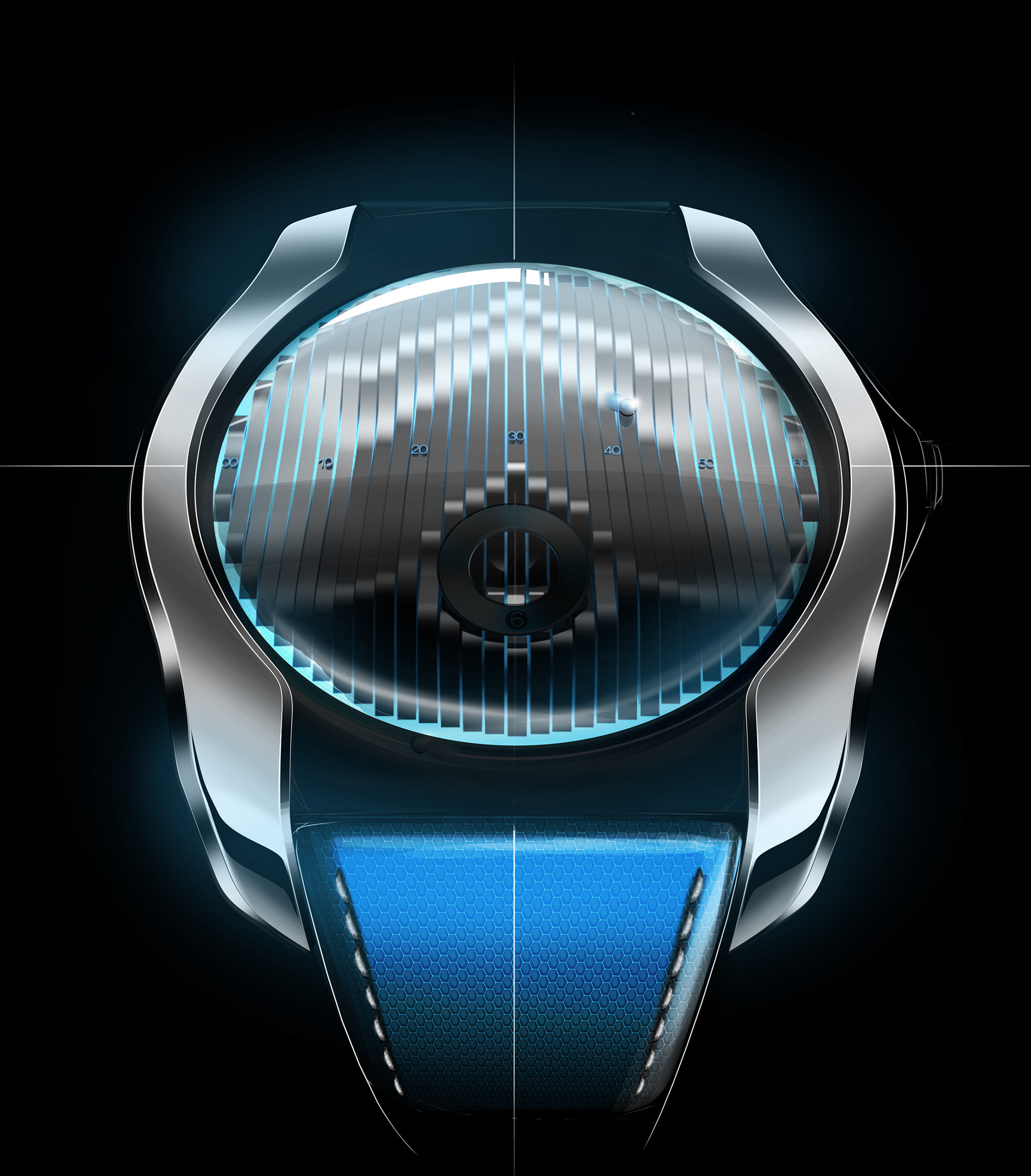 Minutes are indicated from left : 0 to right : 60. Each slats represents two minutes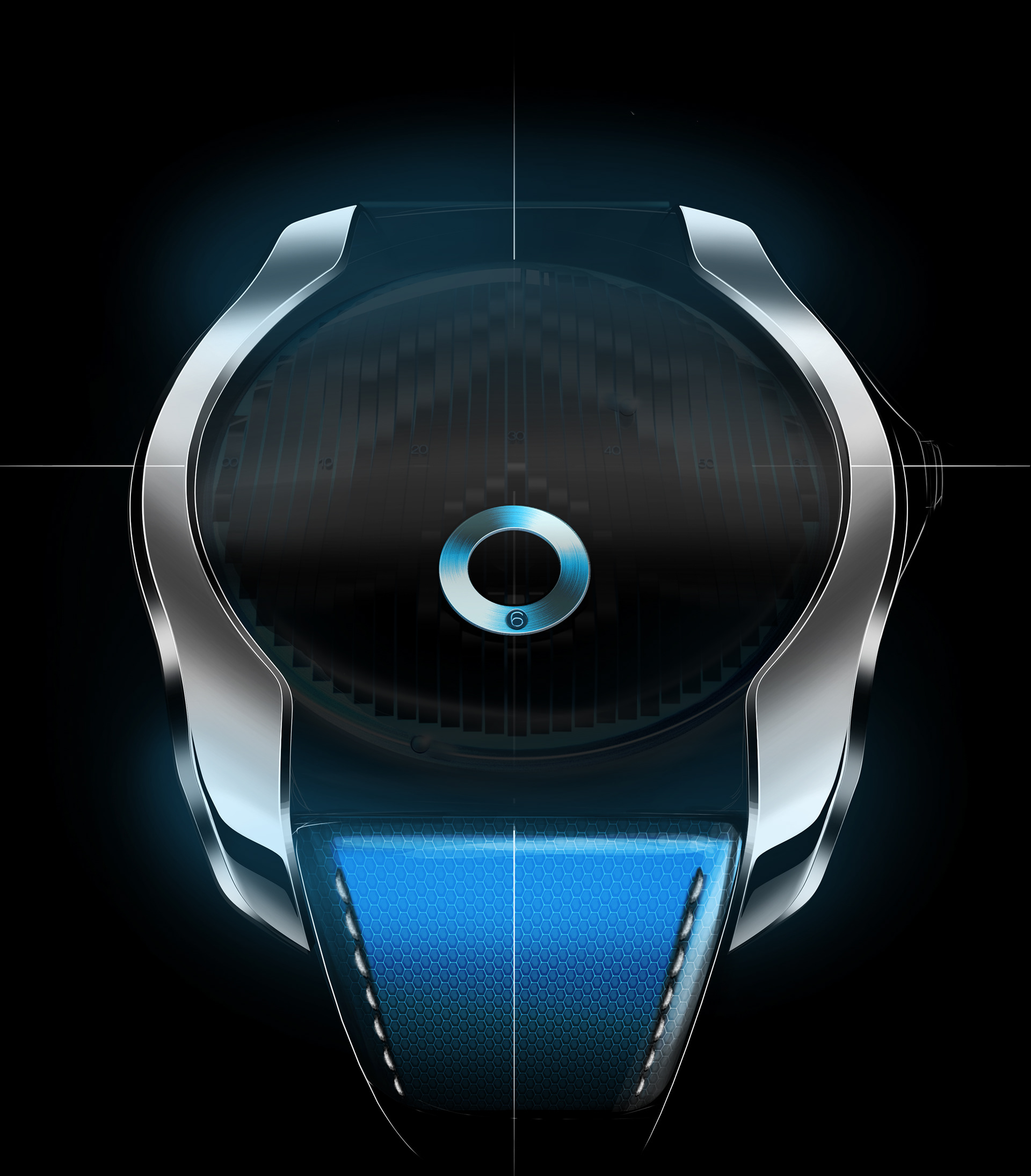 Hours are indicated on the blue ring, which is displaying the right number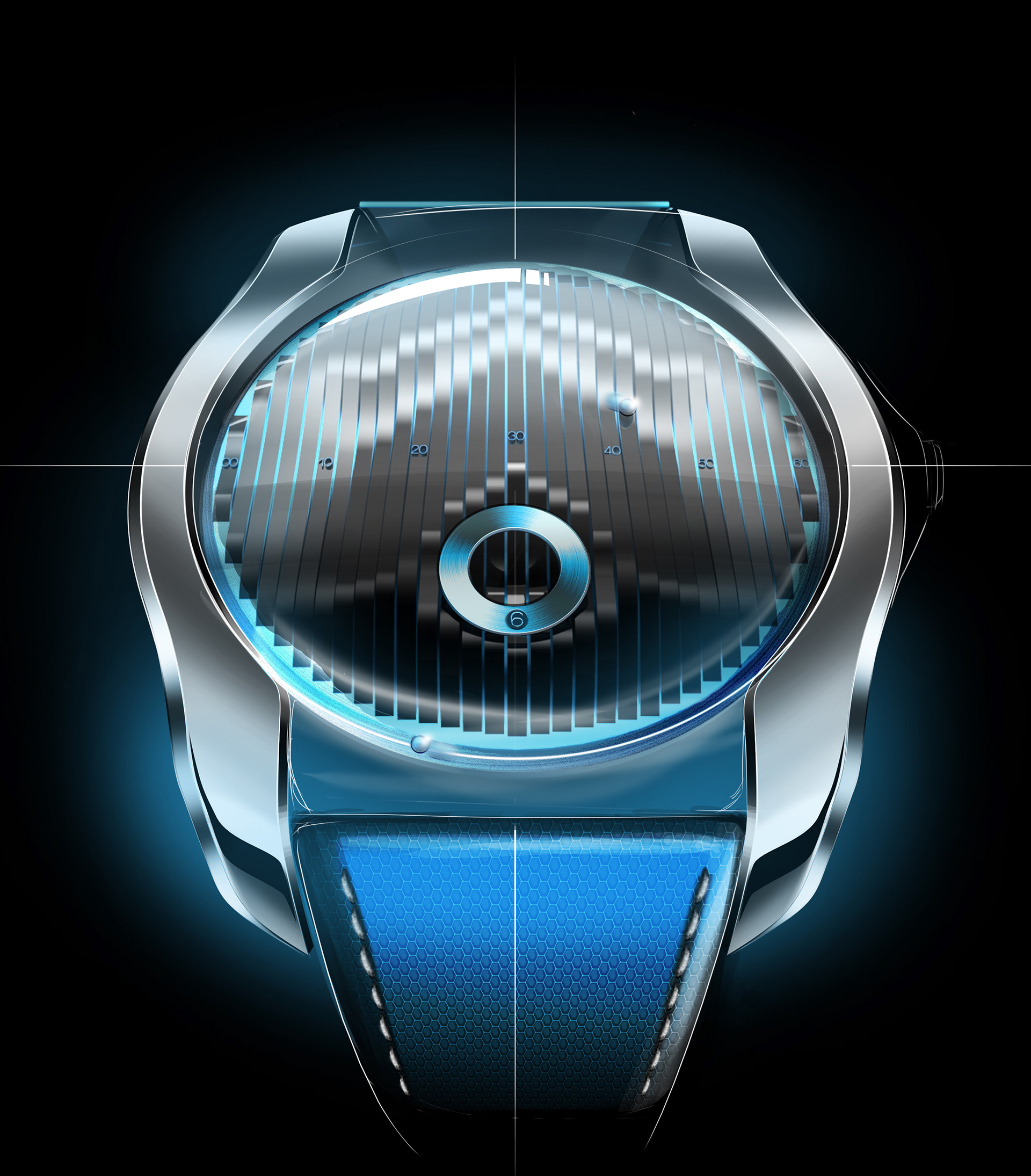 It is 6 hours, 42 minutes and 35 seconds